Presenting Tengen Go, a social VR game that lets you play face to face with your friends, or with a wide community of existing players through any web-enabled device, in a relaxing Japanese-styled environment.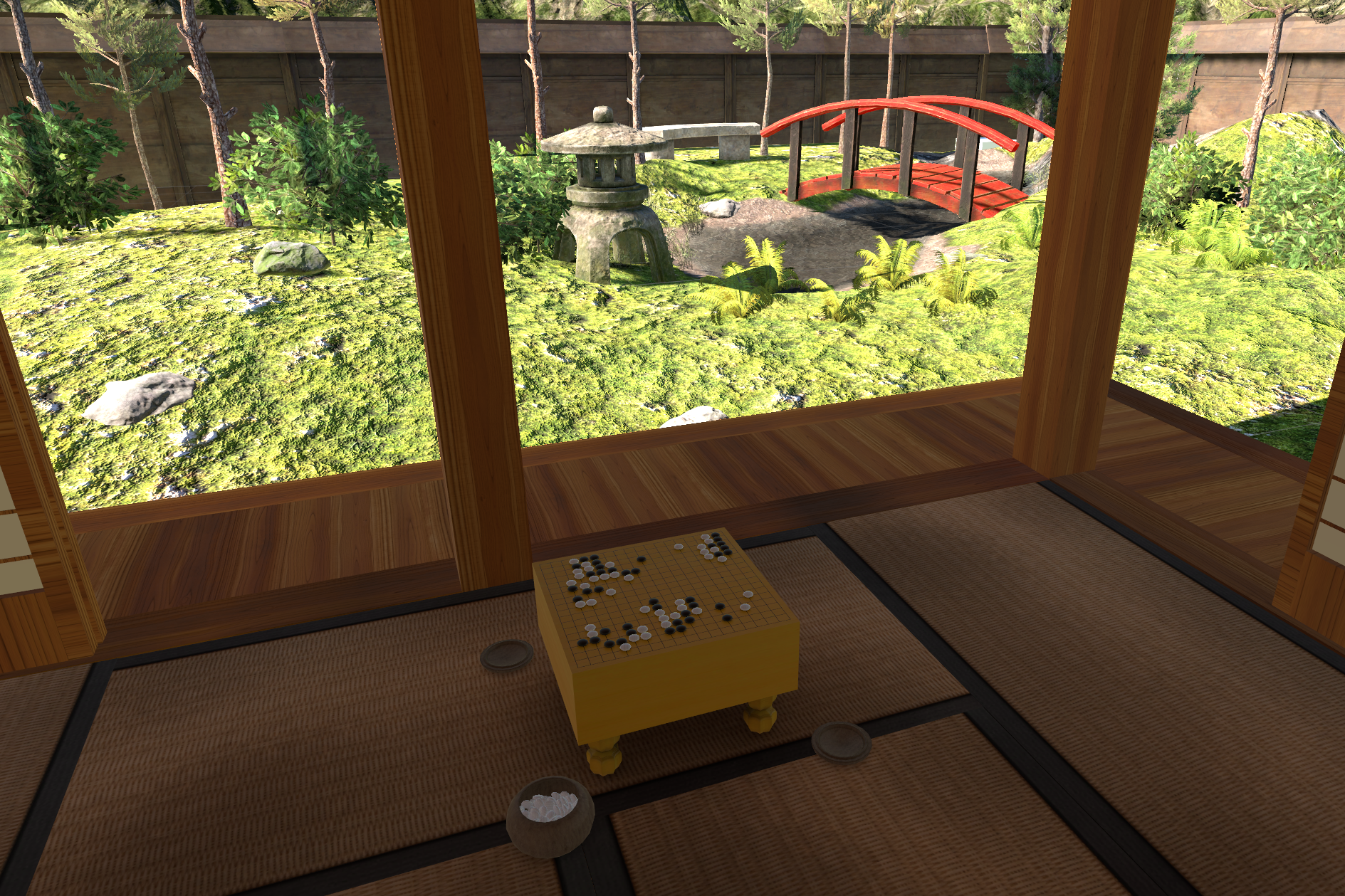 Advanced rendering techniques including ray tracing and dynamic global illumination are used to present the natural look and feel of a a traditional Go set, and a welcoming environment to play in.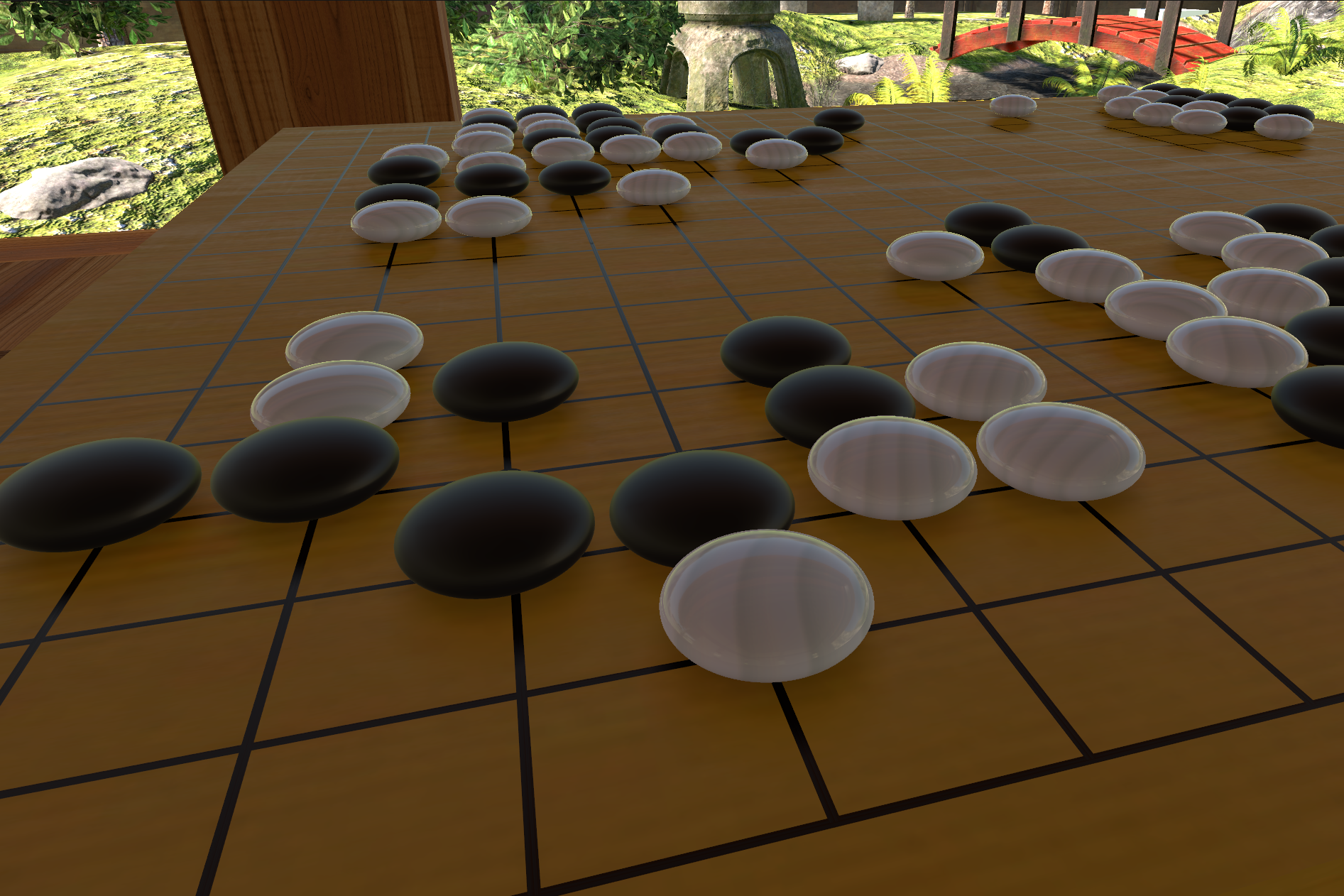 Using Oculus Avatars with VOIP, you can sit across from your friends and chat over a nice game, or even teach your friends how to play in an intuitive way. Challenge yourself by playing with people all over the world through the Online Go Server, or try out the latest freely available Go AI programs such as Leela.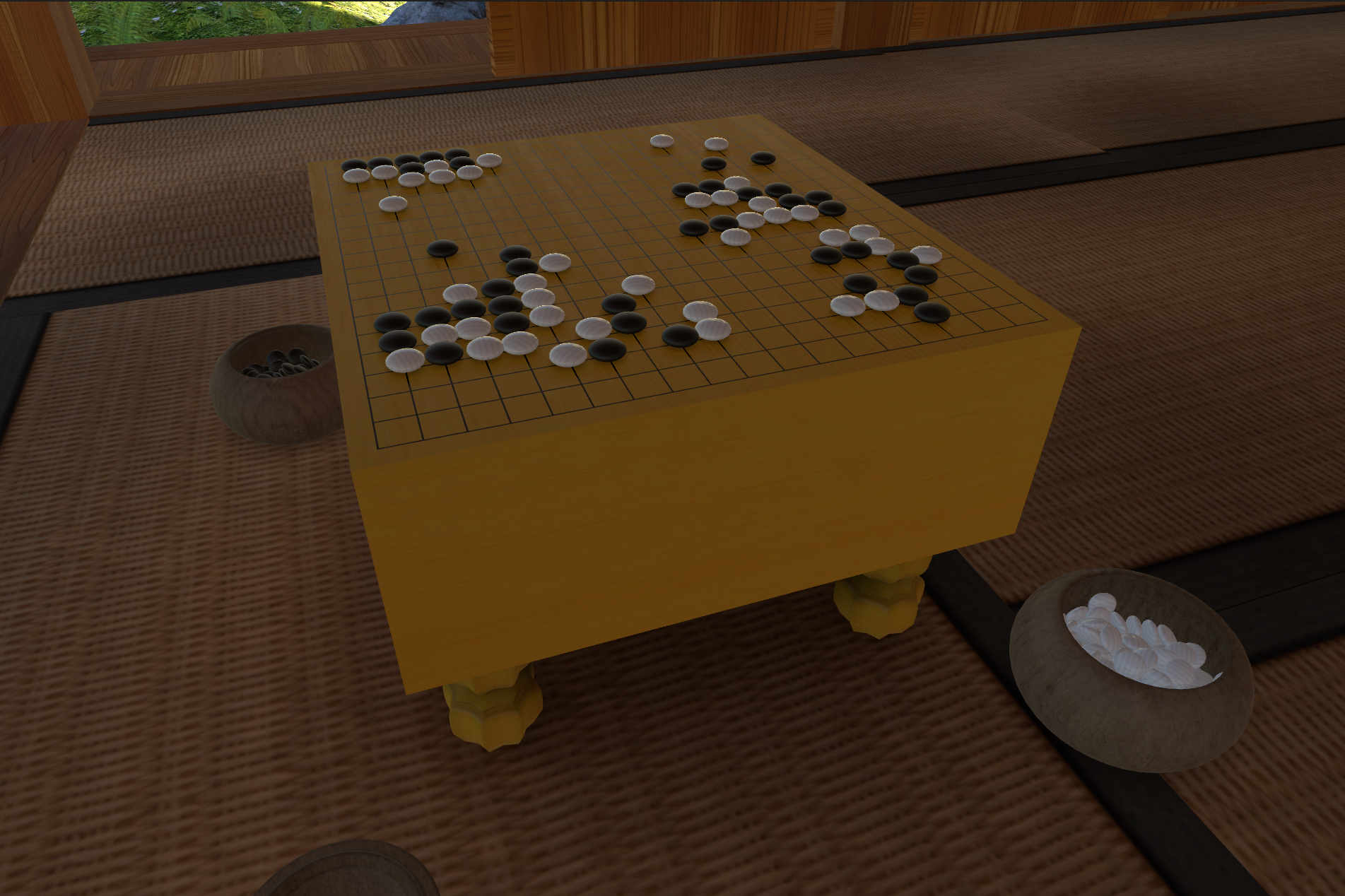 Release is planned for late 2018, for free, on the Oculus Store. Stay tuned for more details as development approaches completion.